In our hotel in Tortoreto you will find many comforts designed for trips with the family, as a couple or with friends on B&B, half or full board basis.

Everything at your fingertips:

Private well-equipped beach 100 metres from the hotel
Restaurant for a nice breakfast with many homemade products, lunch and dinner with vegetable buffet, dishes with meat and seafood, vegetarian and for children, always including water at mealtimes
Semi-Olympic swimming pool and mini pool with water massage
Parking (subject to availability)
Bicycle hire for adults and children (first hour free)
Beach service with 1 beach umbrella, 1 deckchair and 1 sun lounger
Animation with activities for adults and children on the beach from Monday to Saturday morning and afternoon
Semi-Olympic pool and heated pool

The swimming pool is one of the spots you will love the most.
It has semi-Olympic dimensions of 20 m x 8 m and a variable depth from 1.60 m to 3.80 m. It is surrounded by a large border with sun loungers and tables as well as a small heated pool with water massage from 60 to 90 cm deep.
The heated mini-pool, ideal for the little ones, is a great place for a relaxing family break as it also has a water massage feature that comfortably accommodates 4 people.

Some suggestions for the use of the pools

Our facilities are carefully checked and disinfected several times a day to ensure high safety standards.
In order to keep the water in our pools pure and clean, we kindly request that you take certain precautions in accordance with European regulations, such as showering before entering the pool, wearing shower caps and not wearing sunscreen.


The beach

Our beach is one of the most beautiful in Tortoreto because it is wide, clean, safe and has well-spaced umbrellas.

There are many services for families: playground, shaded and fenced mini-club area, infirmary, changing table and a professional and non-invasive animation staff.
The bathing attendants are the strong point of our enchanting beach: attentive, friendly and caring, our bathing attendants are the guarantee for a peaceful holiday, especially for children.
It is possible to participate in many sporting activities: yoga, SUP, canoeing, pedal boats, but also water aerobics, group dancing, table tennis and table football. 
Included with your booking is the beach service, which includes 1 beach umbrella, 1 sun lounger and 1 deckchair per room.
You can request an extra sun lounger instead of a deckchair directly at the beach for an extra charge of 4.00 euro per day.
On the beach you will also find the Magnolia Dry, a little seaside restaurant with pizzeria, ideal for quick snacks, lunches or dinners in the open air (10% discount is available for our guests).

Animation and Mini Club

Our animation team is always ready to organise fun activities, without ever being intrusive. If you love to relax and read your favourite book under the umbrella, no worries, you will not be disturbed!
The programme includes a variety of activities for adults and children with a focus on the current regulations for the prevention of Covid 19.
We start in the morning with Yoga and sun salutation, then muscle awakening, water aerobics and an aperitif game before lunch. The afternoon is dedicated to our team games and group dances!

The little ones get involved in the Mini Club: our staff look after children aged 3 and over with lots of pampering and attention!
In the mornings, the children can play by the sea, under the large palm tree in the front row, and then have fun with treasure hunts and sandcastles.
In the afternoons, they can move to the shadow of the mini club area to colour and take part in many diverse creative workshops. The playground is also close at hand, spacious and with a soft green carpet!

Cycling in Tortoreto

The beauty of moving around on two wheels and admiring the beauty of the Abruzzo coastline from a privileged vantage point is something magical. To experience the Abruzzo coastline and its Green Adriatic Corridor, which connects several coastal towns, our hotel offers you city bikes, bikes with rear child seats, bikes with front child seats for younger children and protective helmets.
Cycle to the towns of Giulianova, Alba Adriatica, Villa Rosa and Martinsicuro and you will find yourself among the foliage of ancient pine forests, rows of palm trees and tamarisks, with the view of the sea keeping you company.
If, on the other hand, you are a true bike enthusiast looking for more challenging routes, we will provide you with information and the best itineraries through our hills.

NEW 2021!
Starting this year, you can book your excursion by electric bike!
Every Friday morning we offer a great e-bike excursion with an expert guide who will show you all the attractions of our area.
Following hilly itineraries through magnificent bucolic landscapes, you will stop at a winery to taste typical products and local wines.
A wonderful way to get to know the Abruzzo hinterland, isn't it?

*Excursion against payment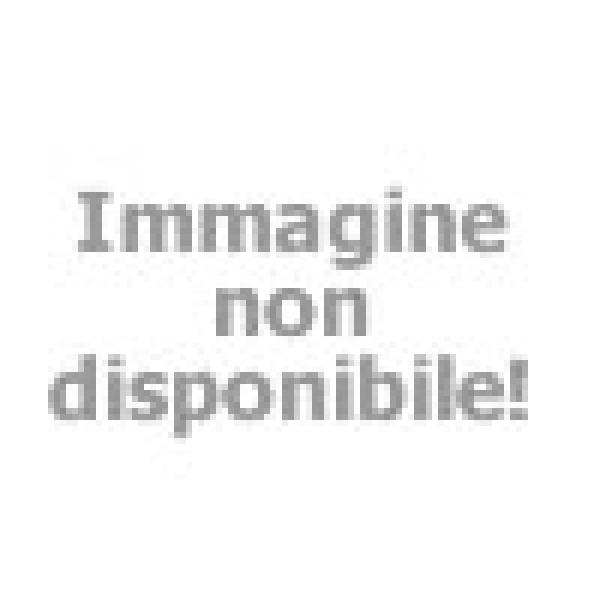 Tennis court

Surrounded by the tranquillity of the garden, you can keep fit with a good game of tennis on our clay court, dedicated to enthusiasts and professionals of this sport.
Remember to bring the necessary equipment (suitable shoes, racket and balls).
If you do not have a partner, let us know and we will find one for you. If you need to practice, our reliable instructor is available on request for personalised training.

At the moment, we have not yet decided about the activities in the evenings, we are waiting for the new government regulations to plan your stay at the Palace Magnolia in complete safety!

Services for the current season may be subject to change and will be subject to current health regulations.